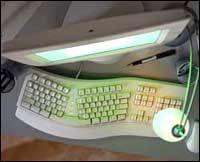 Proof reading is an important part of the printing process. As much as we would love to proof read all documents that come through our shop, it is impossible given the fast turnaround demanded by our clients.
DOCUMENTS & ARTWORK DESIGNED BY MINUTEMAN PRESS
We do our best to spell check and grammar check documents that our designers create in house. However, we ask that you the customer please carefully proof read the content of the proofs that we provide to you. You are the person who is most familiar with the content, so your careful proof reading is essential.
CUSTOMER PROVIDED DOCUMENTS & ARTWORK
If you are providing artwork or documents that you have created or someone outside of our shop has created for you, you are responsible for proof reading. Minuteman Press is not responsible for any typos or errors on Customer Provided Artwork.
PROOF READING SERVICES
If you would like us to proof read your provided documents or artwork, we are more than happy to do that! Our proof reading rate is $30 per hour.
PLEASE NOTE
We are printers & designers, NOT English majors. Although we do our best to use appropriate grammar, we are not experts. If you are in need of a professional writer or copywriter to help you with text content on your print project we are happy to refer you to a professional with those skills.